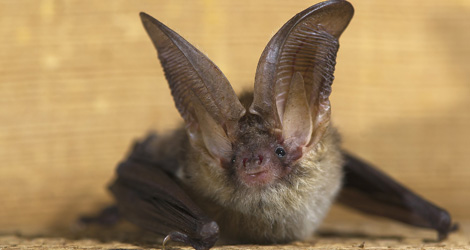 Did you notice bats moving around in your basement? If yes, don't worry, as these nocturnal creatures won't harm you unless you irritate them. Bats remain active usually during the night and are not at all liked by the homeowners just because of their ugly and weird looks. They are very tiny and can easily squeeze through small openings, such as pipes, wall cracks, crevices and other such spaces.
If you are also afraid of bats or have a phobia, Pro Wildlife and Rodent is here for you. We are a locally owned and operated wildlife control company assisting the homeowners in dealing with these nuisance critters. With years of experience and knowledge, we are here to provide effective and reliable bat control. Rely on us for long lasting service.
What Damages Do Bats Cause?
Though there is just a little evidence of bats attacking humans, they are responsible for making unpleasant noise and mess. If you are continuously hearing some screeching sound from the attic or chimney that disappears at night, there might be bats over there. Some common damages they cause include:
Sharp Screeching Sound
Urine & Droppings Mess
Weird & Unpleasant Odor
Structural or Roof Damage
Safe & Long Lasting Bat Control By Professionals!
When it comes to bat removal, look no further than our wildlife control experts. We utilize only the humane techniques and eco-friendly products to shoo away these pesky critters from your property. We offer:
Bat Control
Bat Removal
Bat Exclusion
Bat Prevention
Bat Relocation
Not only this, we know how to restrict their entry in the future by sealing the potential entry points. Our team never traps a bat; instead, we exclude them from your home so that they may relocate in the wild. Count on us for same day bat control and removal whenever possible. With prior experience and skills, we know how to get the job done right the very first time.
Areas We Serve: Hamilton, St Catharines, Niagara Falls, Burlington, Brantford, Welland, Grimsby, Waterdown, Dundas, Binbrook, and Caledonia.
Contact Us To Get A No-Obligation Quote!